Laser Treatment for Thick Discolored Nails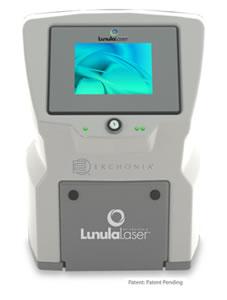 The Lunula Laser is the easy and convenient treatment that helps turn your discolored and disfigured nails into clearer, healthier looking nails.
The only touchless, painless treatment for thick, discolored nails
No pain, no downtime, and no risk
No more embarrassment about unsightly feet
Affordable
The Lunula Laser uses low-level laser light to treat discolored thick toenails possibly caused by trauma. Only 4-8 sessions (a session lasts 12 minutes) are needed to treat the affected nails.
This laser will increase the clarity of the nail. From baseline to 6 months post-treatment, patients experienced 6.15mm of new clear nail growth or 37% clearing of the nail.
Patients should visit the Foot Care Institute if they suspect they have discolored, thick toenails. Call 519.258.3668 to book an appointment.
Actual laser treatment of a patient