Athlete's Foot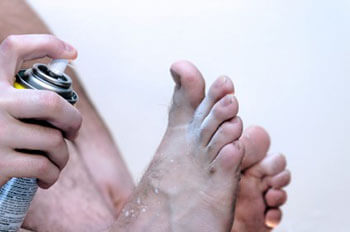 Athlete's foot is a fungal infection that's highly contagious and can be spread through direct skin to skin contact as well as indirect contact.
A warm, dark, damp area is commonly known to be a perfect environment for fungus to grow.
Symptoms such as cracking, dryness, flakiness, itchiness, redness, or scaliness of the skin occur on the foot or in between the toes. Oozing, crusting, swelling, and the formation of blisters often appear in more severe cases.
If athlete's foot goes untreated, it may spread. Your podiatrist can give you information about treatment options that best suit your case.
Call 519.258.3668.